TRACHI – AUTONOMY
Daphne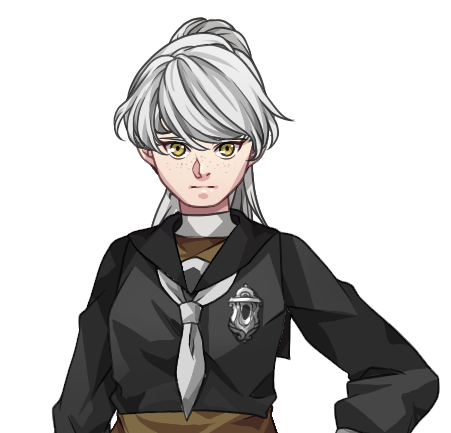 Born on the 15th November 1901 in Kenwich.

Recruited into the Endo-Kathartic Department (EnKaD) on the 3rd of March 1920.
Integrated into the Ionian Intelligence Service (IIS) in 1922.

Background
A graduate in the field of behavioural psychology, Daphne distinguished herself in her role as a field counsellor during a wide range of domestic assignments.

Her most prominent achievement was the retrieval of an agent during the Hermingrad-Incident in 1922.
An enforcer named Leucippus had prematurely liquidated one of his targets, and subsequently went AWOL in order to avoid admonition.

Three days after Daphne's arrival, Leucippus turned himself in and willingly presented a full account of the events.

Operation arteria
Her success in Hermingrad subsequently caught the eye of the Secretary for Internal and External State Security, Terrence Prawnfield.
On the 6th of June 1923, Daphne was thus summoned to the offices of the newly amalgamated Ionian Intelligence Secretariat (IIS) to discuss her potential participation in operation arteria.