TRACHI – AUTONOMY
Hey again,
work on Act 1 is coming along nicely. All necessary characters have been ported and implemented successfully. And while some of them might have gotten a bit younger in their appearance, it does feel like they've all grown up a little.

Concerning maps, all but two outdoor areas of Act 1 are ready for release. In other words, they feature:
a certain level of detail
a contribution to the narrative
fitting audio backdrop
NPCs, including dialogue
As for the narrative, the first half of the Act is currently being tested. The second part is missing a few connecting pieces, but they should be ready and presentable for the next week's devlog. Which will also be the last devlog before the next version of Trachi will be published.
That's right, we've got a date, you and I.
Trachi 1.2 (Infiltration) will be available on 31st of July 2021.

This iteration will feature the first act, Infiltration, from start to finish.
Not only that, but an updated version of the Prologue with new face images, sprites, dialogue and bugfixes will also be included.
In other words, it will be possible to play from the beginning of the prologue all the way to the end of Act 1!
Needless to say, I am beyond excited for this and cannot wait to share it with you.
Below, you'll find two screenshots. One of them is from the updated prologue, the other one shows one of the areas of Act.
That all being said, I'll see you guys again next week.
Much love,
Nory.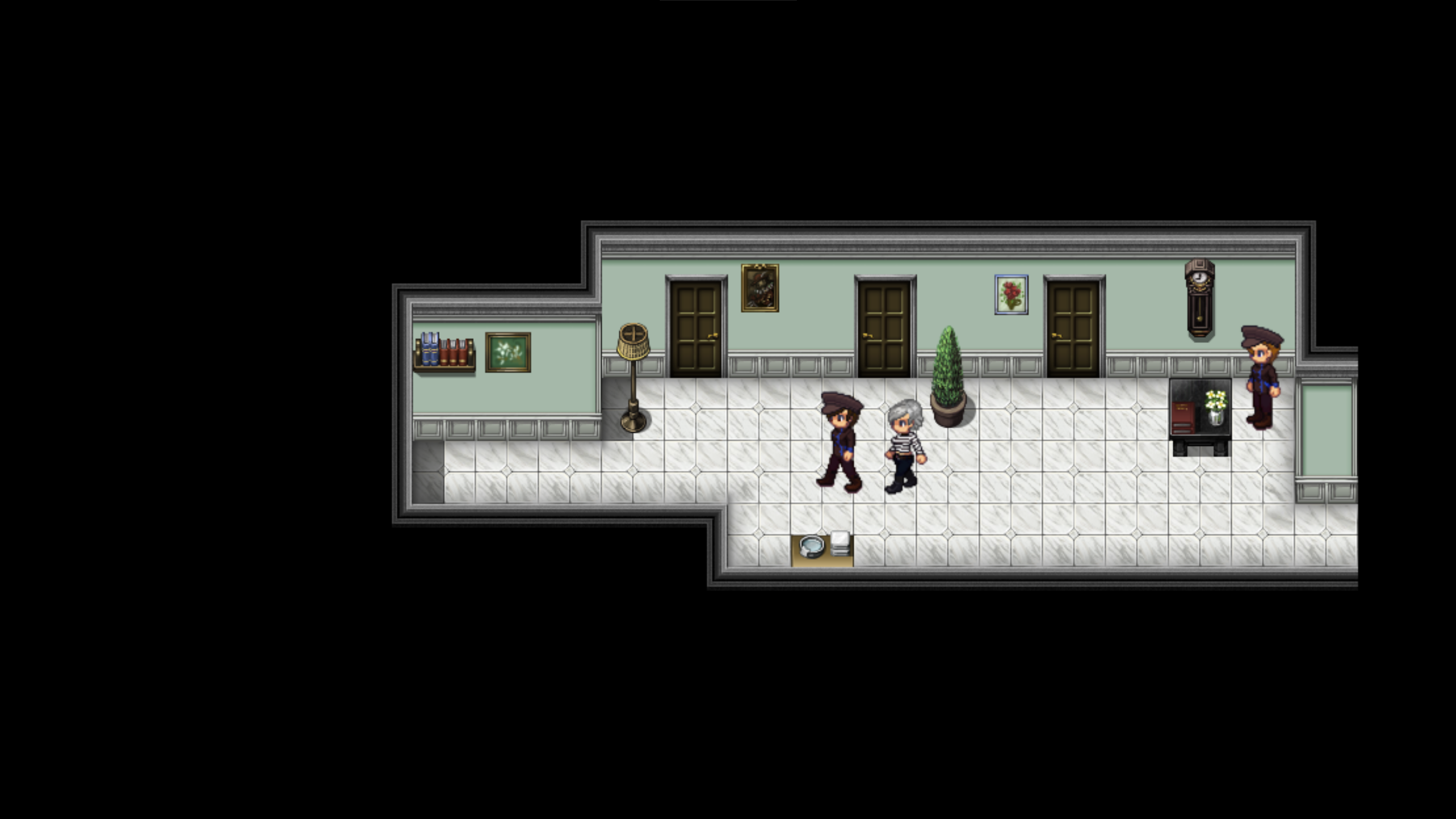 Wegner Sanatorium (Western Hallway)