TRACHI – AUTONOMY
Cumparsita (aka: what's new?)
---
Howdy!

Guess who's on time.
Not me, for sure.

But anyways, I'll get right to it.

Before that, though, I want to do a quick shout out to a very wholesome and amazing streamer:
The great and amazing yingy did a play through of the prologue and parts of Act 1 on her stream, today!
So please, if Trachi by itself is too boring for you (which I can emphasise with), please make sure to check out the corresponding vod here.

With that being said, let's look at where we @:
Status
I released the internal alpha of 1.3 to the testers today and managed to get a lot of bugs and such fixed, already.

In other words: It's happening.

Into the grind
For the next two weeks, I'll focus on polishing and adding extra stuff.
This includes a first go at animations, as well as special poses.

There might also be the odd scene added here and there, but the main thread can be considered finished at this point.

What's more, through the invaluable contributions I have received from numerous friends and fellow Trachians....
I believe that 1.3 will be a lot more polished out of the get-go than Act 1.
And of course, I'll also be looking at various whoopsies both in the prologue and act 1.

With all that being said, I am ever more hyped at releasing the next chapter of Trachi into the world.
It is amazing how much it has grown over the last months, not only in terms of being a game, but also a community.
On that note, I've also got an announcement to make!
Two, actually.


1.3 promo stream
The more immediate one concerns the release of the next update:

As I mentioned in the last devlog, the plan is to do a commemorative stream, featuring a full play through of everything to the end of Act 2.
This play through will be conducted and hosted by one of my dearest friends.
The kind of friend you'd like to call your brother, because you're so fond of them.
So without further ado:
I'm proud to announce that none other than my past, present and future e-husband Nyaro (aka Sin, aka Jase) will honour my game on his stream!

But there's even more:
Voices
Me and a few others decided to a little spin on the whole "sitting together and talking about the game" thing.
If you've played Trachi, you know that there's a lot of words in that game.

Yep, we've all been there.
Absently clicking from one text box to another.
And some of us like to spice it up a bit by speaking the lines out loud.

I'm definitely guilty of that.
It feels a bit embarrassing to be honest.

So I got myself a bunch of lads and lasses.
People who are as much into public humiliation, as I am.

And we decided to put on a little show for you.

Trachi is, for the most part, a story about anxiety.
Being afraid not only of things outside of our control...
But also of those things we know we should or shouldn't do.
So when asked the question: Have you ever voice acted?
Does a little spark go up in your head, urging you to take that chance?

For me, it did.
Every. Single. Time.

And luckily, I am not alone in that.

So without padding lines, I'll get to the point.
Trachi has always been- Stop it. Now.


Technicals and Schedule
The entire spectacle will mainly be an impromptu fun thing.
Some people won't even know their lines before they appear on the stream.
And if you've played Trachi, you know that every character likes to hide something.
Something that just begs you to let it out.
A certain side of you, that's always been there.
So with that being said, it'll be very exciting (and entertaining!) to hear other people's take on the characters.
I for one, am super hyped for it, and hope to give you a concrete date, soon!

As for the format, we're looking at several sessions. Either one per act, or two, in total.
In any case, I'll keep you posted.
TRACHI - urbi et orbi
Now, I've thought about this quite a bit.
I've grown so interwoven with the term Trachi, that it's hard for me to let go.

But there's a problem.
The sequel to Trachi should not be named Trachi 2.
Since it won't play in Trachi. (Was that a spoiler?)
Anyways, it's hard for me to imagine another term to describe the world of Trachi.
Which is why I'll just stick with it.

The original idea was to have each game feature the name of the city it's set in.
Now, the second part of the TRACHI-trilogy (hehe, see how I'm already used to saying that?)...
Won't be called STRATFURT, as intended.

Instead, it's time to shed light on why the A is maroon.
Like, so many people asked me what's up with that.

And I kinda wanted to show it off in the game, first.
But since no one reads these devlogs, anyway... (please, I hope I'm not wrong)

So here's what's going on:
The red A stands not for Atlas, Amryn or any other nomina propria.
There are three terms, I really like.
All of them are of Greek origin, but have a contemporary version, as well.
So without further ado, let's unveil the new title of the first game: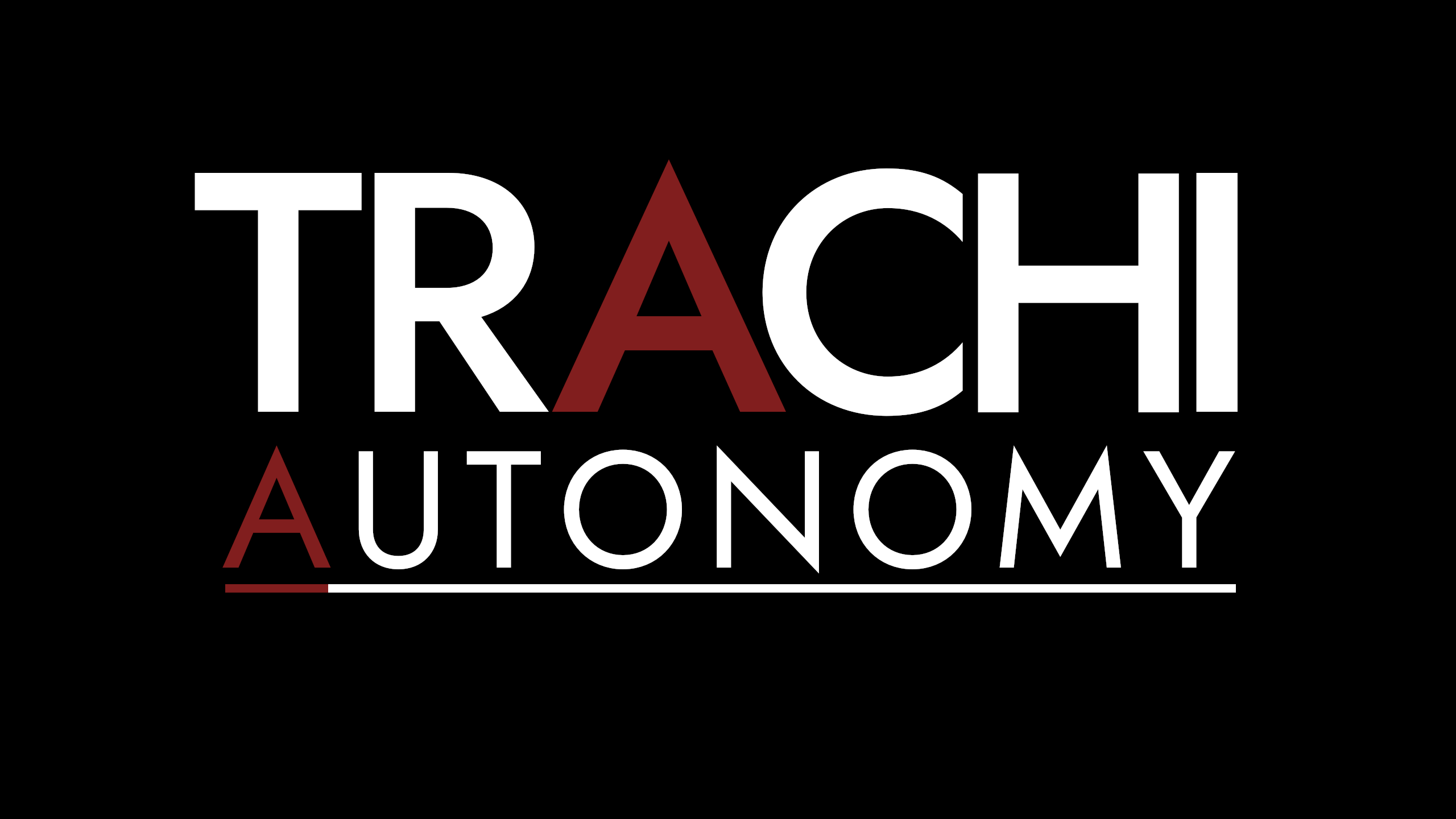 From now on, I'll refer to the first game of the Trachi trilogy as "Autonomy".
Because this is what it's about.
The right to govern itself.
Both on a societal and personal level.
As for the the titles of the other two games...
They're already decided.

And I'm super excited to announce them in due time.

In any case, I think that about covers everything.
As always, thank you very much for your interest.
I'll be back sometime next week with more concrete info on the stream.
And also a little preview of the things that'll go down in Act 2, hehe.
Until then.
Much love,
Nory